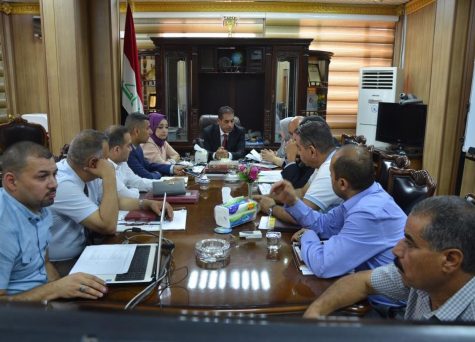 The Committee for Implementing the Governmental Program at the University of Al-Qadisiyah, headed by Dr. Kadhum J. Al-Jubouri, has discussed with the sub-committees in the university colleges the implementation of the governmental program and the achievement ratio.
During its visit to the colleges of the university, the Committee has also discussed the human resources' program and the importance of the digital repertoire for e-publishing, the virtual library and the accounting program.
The main objectives of the Governmental Program at the Ministry of Higher Education and Scientific Research were discussed; such as the entry of Iraqi universities the Global Rankings, real twinning programs with the international universities, establishing private universities with international standards, as well as expanding the official colleges and raising their scientific and academic levels.