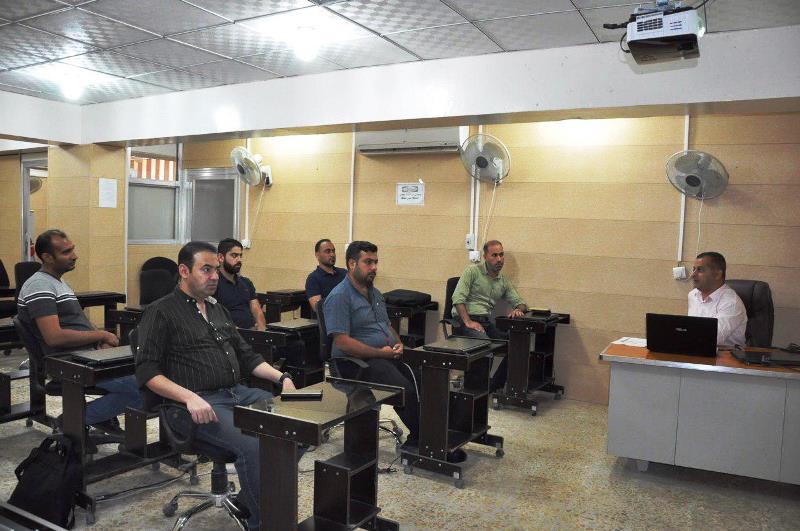 Department of Mechanical Engineering/ College of Engineering / University of Al- Qadisiyah held its second manufactured. Equipment fair.
The fair was inaugurated by the President assistant of the University of Al-Qadisiya for Administrative Affairs Dr. Amer D. Zamat in the presence of the Dean of the College, Dr. H. Ammash and his assistants , the head of the department and a great gathering of students and employees of the University.
Dr. Amer D. Zamat emphasized on the importance of matching between the visions and ideas of the university with that of the society. Also, He emphasized on the need for the student projects to be the beginning of more large projects which serve the society. The assistant president thanked the Deanship of the College for setting up the Qualitativr activities of conferences, University in Global ranking. Dean of the College Prof. Dr. Haider K. Ammash said that we work to promote the youth energies among the students because they represent a moral motive that contributes to the promotion of their industries and innovations. , As explained by the Head of Department, Dr. Nabil Shalal.